you can click over to Nailpolis via the link below the picture to see details on this mani. A couple of the nails smudged a bit but I didn't have time (or the desire) to re-do them, so oh well. This was inspired, of course, by my dad and features some of his favorite things.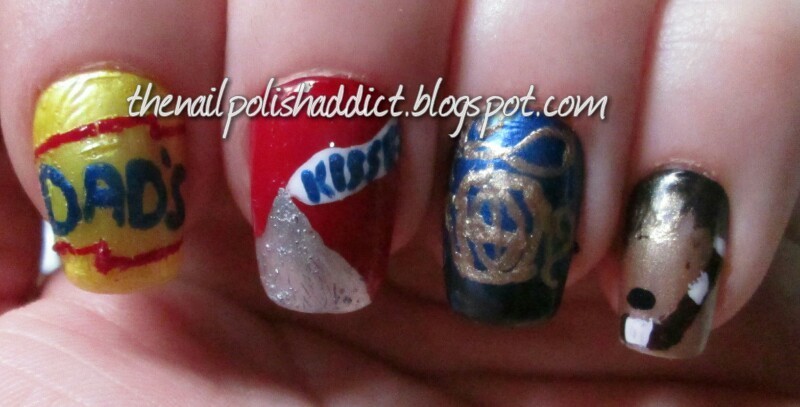 My nail art design,
Father's Day 2014 (click here for full details)
, for
Father's Day Nail Art Contest
.
.