Over the course of the rest of this week and next week, I'll be sharing details about the products that were in my February box from
Wantable
. I wish that I could get my box from them every month but more often than not I wind up having to skip due to my puny budget, but when I do get them, I always LOVE them! If you're not familiar with
Wantable
, they are a subscription service offering 3 monthly boxes you can get: Intimates (not for plus size gals at this time, unfortunately - sizes are quite limited), Accessories, and Makeup. You can get any box or combination of boxes you like. You fill out a profile with information about your preferences, and each month you get a box that's filled with goodies customized just for you. Each box is $36 for subscribers, but if you're not after the commitment of a subscription, you can pay $40 for a one-time purchase.
Here's what was in my February Makeup box:
I've not had a chance to use it for any of those things just yet. I like to give brushes a good run of use before reviewing them so I have an idea of their durability, but my initial impression of this one is that it is very good quality. The bristles are super soft, and I love that they're Taklon. I did use it to apply a face mask. because I wasn't in the mood to get my fingers goopey, and it did a really great job of that task and cleaned up easily. I'll try to remember to do a follow-up on this one after I've used it for its intended purposes for a while.
I know this was a little more "useless show and tell" than anything, sorry about that. But I didn't want to showcase everything from the box in one single post, I thought it would be too long if I did that. More deets on the rest of the products to follow.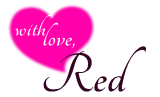 Follow my blog with Bloglovin