This gorgeous eye shadow was included in my February box from
Wantable
. I totally love this color!
Frenchie is a very pretty lilac-pink pearl with the slightest hint of shimmer. My thoughts when pairing the color with the name "Frenchie" go right to Frenchy from the movie Grease, and her bubblegum pink hair from one of her beauty school fiascos. I always loved that movie, and Frenchy was always my very favorite Pink Lady!
The color is right up my alley, and the quality is fabulous. It's smooth and silky, richly pigmented, and blends like a dream!
All photos were taken indoors with natural, indirect light (on a very overcast day) and with no flash. Swatch was done over bare skin.
I tried to get a picture of the packaging because the compact for this shadow is lovely, however I couldn't get it to pick up in photos. The compact has a light "oil spill" finish, so when you look at it from different angles, you see a little rainbow of color. Very pretty!
This is my first experience with anything from the Girlactik Beauty brand, and I do not recall having even heard of them before. I am definitely impressed though, and am eager to check out more from them!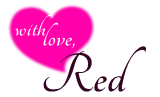 Follow my blog with Bloglovin