I haven't done any tutorials in so long, I know. I just haven't had the time that is needed for tutorials.
I did want to throw together a little something quick and super simple for a Christmas nail look for you guys though. And when I say super simple, I mean it -
anybody
could do this one!
You'll need the usual suspects (base coat, top coat + whatever supplies you normally use to prep your nails before you begin polishing)
Red nail polish - I'm using SinfulColors "Red Eye" from their Mirror Metallics 2013 holiday collection
White nail polish - any ol' white will do!
a dotting tool (if you don't have one, use a toothpick, the tip of a pencil, get creative!)
optional: white iridescent glitter
If you like you can do this on all your nails, of course. But I like to keep it limited to an accent nail.
For the santa hat design, whether it will be on one nail or all nails, apply the red polish in a triangular shape, wide at the free edge of the nail and tapering up toward the cuticle.
I like to apply top coat over this to seal the red polish, otherwise the red pigment can seep into the white, making it pink. You don't have to if you don't want to, but I recommend it.
Then, use the white polish to add a dot to the tip of the triangle.
Then add the trim along the free edge. Because Santa hats usually have fluffy trim, I made several dots along the free edge, making some a little bigger and some a little smaller, so it would be uneven and... well, as close to "fluffy" as I could get. If you prefer to just do a straight line, that's fine too.
Then because I couldn't leave it alone at that, I let it dry and then I applied a little top coat just over the white on the free edge and added some glitter. I used SuperNail "Snow Cap". To apply the glitter, I dipped the tip of a fluffy eye shadow brush into the glitter, then held it above the nail and lightly tapped the brush handle. I let my nails dry, then blew off the excess glitter & sealed it on with top coat.
I decided that wasn't festive enough so I added white to the tips of the rest of my nails in the same manner I used for the hat trim, and added glitter in the same manner as well. I took the glitter up into the red on the other nails instead of limiting it to the white portion. Again, seal it on with top coat and you're done!
one more picture, with flash this time
If the Santa hat mani isn't quite your cup of tea, maybe you'll like this design I did a tutorial for ages ago:
click me to see the Holly & Mint tutorial
It is also very simple, though it is a little more involved than this. The Holly & Mint tutorial is one of my top 3 posts I have ever made on this blog, behind only the gradient tutorial & my initial SensatioNail review post. It amazes me how much y'all love that one and I am so incredibly grateful for all of the love that one gets. It's a fun spin on a French manicure and again, quite simple.
I hope y'all enjoyed it; I know I don't do a lot of tutorials... I'll try to work more of them into the schedule for 2014.
❤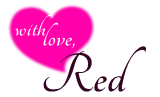 Follow my blog with Bloglovin