Slivers of tinsel, glittery ornaments, festive wrapping paper that sparkles 'round the tree...these are a few of our favorite metallic things. New this season: The Mirror Metallics nail polish collection from SinfulColors features seven sparkling shades guaranteed to steal the spotlight. Infused with sensuous shimmer, these luminous tints will light up your holiday celebration. The Mirror Metallics collection covers the color scheme from seductive purple to bold gold. Each is designed to bring a sweeping holiday spirit to all who partake in the festivities.

Sincerely sparkly and subtly sexy, these seven metallic SinfulColors hues make haute holiday gifts:
Collection includes: Pine Away, Red Eye, Purple Heart, Gold Medal, Blue Steel, Triple Platinum and Simply Silver (not pictured)
Pine Away: A glittery X-mas tree green
Red Eye: A sprinkle of crimson by candlelight
Purple Heart: A royal rush of rich purple
Gold Medal: A golden, glimmery goddess
Blue Steel: A brilliant blue gush of gift-wrap
Triple Platinum: A light shade of lilac tinted with tinsel
Simply Silver: A sparkling ornamental shade of silver (not shown)
Today I have swatches of four of the colors from this collection: Red Eye, Gold Medal, Triple Platinum and Simply Silver. But first, let's discuss. These colors are exclusive to Walgreens, and are just $1.99 a bottle. The formula on all of them is pretty much flawless. They could each be one coaters if you're in a hurry and they still look great - but I think they really benefit from a second coat. Adding the second coat seems to add a lot of dimension to them, especially Red Eye, and of course brings them up to full opacity while with one coat they are just slightly sheer. The dry time is average, and the finish is GORGEOUS! They are super shiny, and the metallic finish is not too intense. I've had some metallics before that had a very intense metallic look to them and I didn't care for them. I'm not sure that makes sense or if anybody understands what I'm saying but hopefully you do. These ones are a softer, more wearable metallic.
ALL of the pictures in this post were taken indoors in natural, indirect light, with no flash. And these are all pictures of the polish alone.
No topcoat
. I cannot stress this enough. You'll see in just a second...
Up first I want to show you
Triple Platinum
. Purple is my favorite color and when it comes to nail polish I am especially fond of the softer hues, like lilac and lavender etc. This is a gorgeous color, though I'd not describe it as a light lilac. It's smokey and deep and entirely fabulous. There's enough silver to it that in certain lighting it tends to look a bit more like a gunmetal shade than anything purple. I give you
Triple Platinum
, ladies (and gentlemen):
Up next, Gold Medal. There is not a lot to say about this one - it is a pretty standard gold metallic, almost bordering on being a foil. It does have a sort of "soft" quality to it for lack of a better word for it. I quite like it.
Simply Silver also borders on having a foil look, and is your basic silver metallic. It doesn't have the "soft" quality that Gold Medal does.
Last but not least, my favorite of these four shades:
Red Eye
. I am in love with this color! Another standard color for the holidays, but SO well done! It reminds me of the
red curling ribbon
for gift wrapping that is oh so popular for the holidays. Note these pictures show the color as being a touch more pink than it actually is, though I did notice that in certain lighting it does look like a very dark "almost red" pink. It's a color with a lot of dimension, and I LOVE colors like that! This one does have potential to stain, but only slightly. Consider a good base coat to prevent that.
Just check out that shine in all of them... stunning isn't it? They wear pretty well without topcoat, too! I only saw some minimal chipping at the tips after wearing Triple Platinum for five days! If you're a regular reader you know I'm pretty hard on my nails too, so that's no small feat!

Overall, they are pretty standard colors in general and also for holiday collections. But they're standard colors that were made beautifully! Red Eye is my favorite because it has so much dimension, which is really hard to capture in pictures. Triple Platinum is my other favorite of these four colors, I feel like it's a little more unique. I would definitely recommend you check out those two colors!
Again these colors are exclusive to Walgreens and are $1.99.
Follow SinfulColors on Twitter
@SinfulColors_NP
and "like" their Facebook page at
https://www.facebook.com/sinfulcolors
The products featured in this post were sent to me for review. All opinions are my own based on my experience using the products.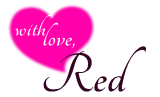 Follow my blog with Bloglovin