ShopSense has just released a cute new "game", have you seen it yet? It's not really a game, but a quick little quiz to determine your shopping style.
Once you finish the quiz, you can enter to win a designer handbag.
I thought it was cute. And who wouldn't love to win something pretty?
Check it out here:
http://link.popsugar.com/u.d?b4Gvm0nJc4yt0Nct6jVkR=3631
PS - If you're curious, my result was "Life's A Compromise".
#weshopstyle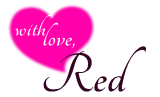 Follow my blog with Bloglovin