HOLIDAY 2013 FROM SINFULCOLORS
Deck Your Nails With Tints of Tinsel
Holiday is the time to shine. Embellish the little black dress with glitz and glimmer collections from SinfulColors that put you in the spotlight for the New Year. Decide deliberately, decorate decadently.
Holiday Tinsel - Bring on the bling! These Holiday Tinsel shades from SinfulColors offer a festive flourish that's worth celebrating. Each holiday-inspired shade is infused with glitter that gives nails a just-tinseled touch. Choose from six shimmery shades for all-out shine:
Silver Rainbows: Slivers of silver
Spiked Ice: Black dazzle
Pink Icicles: Confetti concoction
Cold As Ice: Winter white
Tinsel Town: Blue sparkle
Gold Tinsel: The gift of gold
Sheer Lustre Glitter Topcoat - These glitter shades are designed to be worn over any SinfulColors nail polish to add extra bling to any look. Choose from six sheer glittery topcoats designed to transform your fave shades to instant glitz and glam:
24 Karat: Gold Gilt
Diamonds Are Forever: Silver confetti
Top Me Off: Prismatic Frills
Girls Best Friend: Pink Baubles
Sapphired Up: Turquoise glitz
Glittery in Pink: Psychedelic Blush
Left to right: Silver Rainbows, Cold As Ice, 24 Karat, and Glittery In Pink
I've got swatches of 4 of these topcoats for you today - two from each collection. Before we get started: all pictures are shown indoors in natural light without flash. There is no clear topcoat over any of them. Because these are topcoats/meant for layering, I am showing each of the colors over a white (Ruby Wing "Fresh Linen") and a black (SinfulColors "Whipped") - except for the first one which is going to be shown over the black and a pink (Dr.'s Remedy "Hopeful Hot Pink") instead of the white. In hindsight there's another I should have shown over something other than white, however the swatches are done now and I'm not feeling well today, so... white it is. Each color is also shown at one coat (2 coats of the colors they're layered over).
Cold As Ice
Cold As Ice
is a clear base with white bar glitter. The formula for this one was ok; the glitter is not super dense, which depending on the look you want from this could be a good or a bad thing. A couple times I had to dip the brush into the bottle a couple times to get sufficient glitter on the brush to apply, but overall I feel like the amount of glitter is ideal. The base formula was a little thick but not too bad. It does require some effort to get the pieces of glitter dispersed evenly (or somewhat evenly) on the nail. I like the resulting look; I think it's kind of unique. It takes a little patience to get it to look good but once all is said and done I'm pretty happy with the results.
Silver Rainbows
Silver Rainbows
is a clear base with silver holographic bar glitter. I really did not care for the formula on this one, it was really tricky to work with. The glitter is not very dense and it requires a bit of effort and patience to get it to look right on the nail. The base formula was thick though and that really made it difficult to work with. I tried both brushing it on normally and using the dabbing technique which often works well for chunky and bar glitters. I really preferred just brushing the color on as you would normally apply a non-glitter polish. The dabbing it on was not working well because of the thick base, and it was resulting in a thicker coat than I wanted and still not much of the glitter on the nail. This was my least favorite of the four colors because of the difficulty I had applying it. I wish there were more glitter in there too, for more coverage from one coat.
24 Karat
24 Karat
is a clear base packed with super fine gold flakies. There is no color-shift (that I have noticed) like with some flakies - just straight gold. But still gorgeous, and flakies are my favorite kind of glitter! I should have shown this on something other than white, as it is quite subtle over white which means it didn't photograph well. But it really is pretty! The formula on this one is just a touch thick, but it's still easy to work with. The flakies are nice and dense for beautiful coverage in one coat. I love this one! It adds a pretty golden glow to the color you layer it over. It's a more intense effect over darker colors, and subtle over lighter colors. Very pretty regardless. This is my favorite of the four colors shown in this post!
Glittery In Pink
And finally,
Glittery In Pink
! Glittery In Pink is a clear base packed with three different sizes of hex glitter. As seems to be normal for these collections, the formula was again a little on the thick side but it wasn't so thick that it was difficult to work with. The glitter is fairly dense and distributes pretty well on the nail. The smaller pieces distribute really well, but the larger pieces are more sporadic - overall adding up to an ideal look. I especially like how it looks layered over white, but it's fabulous over black too. (You just can't go wrong with black and pink, right?)
Overall, as a glitter addict I'm pretty happy with these colors. The formula on all of them is a bit thick, but only Silver Rainbows was really difficult to work with, for me. My favorite by far is 24 Karat. If you're only going to get one of these four colors I'd encourage you to get that one!
SinfulColors Holiday Tinsel & Sheer Lustre Glitter Topcoat are $1.99 exclusively at Walgreens for Holiday 2013.
You can follow SinfulColors on Twitter
@SinfulColors_NP
and "like" their Facebook page at
https://www.facebook.com/sinfulcolors
The products featured in this post were sent to me for review. All opinions are my own based on my experience using the products.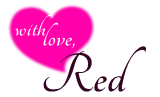 Follow my blog with Bloglovin