I was recently contacted about a new beauty brand, Bauble NY. Naturally, I jumped at the chance to try their nail wraps! I'm not a HUGE fan of nail wraps, like some ladies are. But occasionally I see designs I like and I think they are a great option for special occasions or when you go on vacation and don't want to travel with regular nail polish or worry about your manicure for a few days etc.
First, here's a little about the product:
The nail appliqués feature a mix of classic and new color palettes that create refined designs, which will compliment any outfit worn day or night. What is most apparent about these designs is the absence of intense color combinations often targeted to teenagers.
Bauble NY's nail appliqués can express individuality while maintaining the sophistication of your manicure. These nail appliqués are made from nail lacquer and give customers 7-10 days of wear, similar to a typical manicure. The collection features bright bases that allow the designs to pop on nails no matter your skin tone.
I LOVE the design that I received to try out! It's a lovely marble design. But I don't mean "marble" like water marbling. I mean it looks like marble countertops - a look that I completely adore! It's green and gold, and there's some bronze in with the gold that is subtle but helps add some definition to the design.
Emerald's Addiction To Gold - A distressed emerald nail appliqué accented with gold and bronze.
The wraps come in strips that each contain ten sizes.
The process is the same as with most nail wraps: start with clean, dry, lightly buffed nails. Select the size that best fits your nails. If you have to go with one that's a little smaller that's ok, but opting for a size slightly larger than your nails is better if there are none that are an exact fit.
There is a protective plastic sheet on both the front and back of each wrap. Peel both the protective sheets off and carefully place the wrap on your nail. You want to get very close to your cuticle, but leave a tiny bit of space just like you would if you were painting your nails with regular polish. Be careful not to press down too firmly on the wrap while you place it on your nail, in case you need to lift it to re-position it a bit. Once it's just right, gently stretch it to cover your entire nail. I mean it - be gentle! The wraps are a bit delicate and they will tear if you are not careful!
Seal the wrap on your nails by rubbing your finger firmly over your nail. I found that I got the best results by starting at the center of the cuticle and working my way out toward the sides & down toward the free edge in a back and forth motion. Bend the end of the wrap downward over the free edge of your nail, then file in a downward motion to remove the excess. Smooth over the edge with your finger, then use a cuticle stick to rub over your nail again to make sure you've got the wrap sealed on really well. Be firm, but don't press too hard or you will risk tearing the wrap. Really focus on the edges of the wrap, and also take this time to trim the wrap to fit your nails if necessary. I have kind of small nails, so this was a necessary step for me with all my nails. Just use the cuticle stick to press firmly along the sides of your nail, and the excess wrap will be "cut" away. (If you have never used wraps before that might sound weird, I know, but just trust me, it works!)
Once you're all done, seal with top coat (don't forget to cap the free edge!) and you're done! If you notice any lifting on the corners after you have applied the top coat, that means you didn't seal the wrap on well enough. Let the top coat dry and then go back over any lifted areas with the cuticle stick.
There is a bit of a learning curve to using nail wraps. Because I don't use them often, I'm still learning to use them myself and it took me a few tries to get the hang of applying these. I feel pretty comfortable with the process now, though. One important thing I learned while trying these out: don't stretch the wraps too much when you apply them. If you do, when you apply your top coat the wraps will shrink a bit at the tips, and they can wrinkle. Once you get the hang of them though and get the process down, you shouldn't experience any trouble.
As for how they wear? Y'all know I'm pretty hard on my nails. Anything that lasts more than one or two days is a total win for me. While I had these on, my nails were subjected to more torture than usual. In addition to all the usual stuff, I spent a lot of time in the kitchen while wearing these. I mean, a ridiculous amount of time in the kitchen. Baking and decorating two cakes, cooking two special birthday meals, and cleaning up the enormous mess that came with all that which included several full loads of dishes (which I hand wash - no automatic dishwasher for me). Not one nail was worse for wear after all that. They all still looked totally flawless. That was days 1-3 of wear.
I definitely think that if I were not so hard on my nails these could easily last the 7-10 days they're said to last. After noticing some chipping on a couple nails throughout day 5 (most of them were still perfect) I decided to go ahead and remove them, more-so to be able to share my experience in the removal process in this post than because I really felt it was time for them to come off despite a few chips.
Removal: Super easy! They are removed with nail polish remover, like any standard polish. I found it was easiest to soak my nails in remover for about 2 minutes or so, then use a cotton ball moistened with remover to press firmly and wipe down the nail from cuticle to tip. This got nearly everything off my nails in one sweep. A couple nails still had a bit of residue left behind, so I got a fresh cotton ball, moistened it with remover, and gave them a gentle rub and the leftover residue came right off.
Overall: I'm impressed. My past experiences with nail wraps have all been ok, though for the most part I've not been a fan of the designs I've seen. Which is why I have not used them too much. Looking over the designs that Bauble NY has to offer, though... I really like all of them! They are still fun and trendy but they have a more sophisticated/mature feel to them than most of what I've seen from other brands. Of course I am a huge, huge advocate of "wear what you like and don't worry what other people think" so I'm not saying other wraps are "too young" for some of us. I'm just saying for my own personal preferences, the designs from Bauble NY appeal to me more and they just seem geared toward a slightly more mature age group. Which I fit into.
The products featured in this post were sent to me for review. All opinions are my own based on my experience using the products.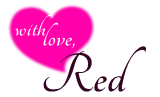 Follow my blog with Bloglovin