I thought that with the end of the year just a couple of days away, it might be fun to look back and share what some of my favorite products were from 2013 that I used a lot during the year. I know some bloggers do monthly favorites posts, but I don't buy new things often enough for it to make sense to do monthly favorites posts - it would pretty much be the same post every month! That said, these 2013 favorites are not necessarily new products. Some were new, some were just new to me. Others are just my trusty old favorites that I've used and loved for a long time.
In no particular order, some of my favorite products from 2013:
Jesse's Girl Glow Stix Lip Gloss in "Red Dawn"
- I finished this tube of gloss, and quite quickly. It quickly became my daily gloss! So fun and pretty!
L'Oreal Infallible Eyeshadow in "Endless Pearl"
- My go-to shade for "no makeup makeup", and also a fabulous matte highlight color. I love the Infallible shadows and have lots of them and am always checking out more... cannot get enough of these! They last incredibly well, even without primer!
SensatioNail gel polish in "Bombshell Beauty"
- SensatioNail as a whole is a favorite of mine. Pretty colors, super glossy finish, and lovely wear-time even for stubborn, rebellious me who refuses to wear gloves when cleaning/washing dishes. Green is not a color I normally gravitate to, but for some reason I just love this one!
Hard Candy Glossaholic lip gloss in "Confection"
- This color was always sold out. Always. I finally found it and fell madly in love. Sheer pink shimmery goodness - it goes with everything!
Color Club "Pearl-spective"
- Who doesn't love a fabulous flakey top coat? I love the small size of the flakies in this one. Not that the larger flakies are not incredible too - but I really like the coverage this one provides, for a nice even effect that is mesmerizing!
Maybelline Color Tattoo Eyeshadow in "Barely Branded" and "Inked In Pink"
- Pretty shades that I turn to often for soft, feminine looks (which I favor). I really liked the original Color Tattoo shadows and thought they were pretty good, but these newer colors seem to have an improved formula so they're even better! They last so well, even without primer!
Fiori by Vince Camuto perfume
- I am horrible at describing fragrances. So all I can tell you is that to my nose, this stuff is incredible! I always get compliments when I wear it. And the bottle is mighty pretty, too!
Sally Hansen Wax Strip Kit
- An absolute essential - end of story.
3CCS Caramel Rose Lip & Cheek Stain
- I love multi-taskers, and this one is great! Lip and cheek color in one fell swoop!
SinfulColors "Triple Platinum"
- Purple is my favorite color, and I love the soft metallic finish. It looks good enough with one coat that the days I don't have a lot of time to do a proper mani, I can apply a quick coat and be good to go. Two coats is better of course, but colors that look good at one coat are always a win in my opinion!
Bauble NY Wraps
- Excellent staying power as compared to the (admittedly few) other wraps/strips I have tried. I love the designs offered - they're still fun but more "mature" than others on the market.
Noxzema
- Another staple. It does the job well, is affordable, and is readily available pretty much everywhere. It is another multi-tasker, too. Gotta love that!
Dr.'s Remedy "Positive Pink"
- A perfect soft pink creme, and it was for a good cause. (2011 Breast Cancer Awareness color.) It remains one of my favorite, go-to pinks for when I want to do my nails but can't decide what color to use. It saw a lot of use in 2013, with my personal life being quite hectic and nail polish/art taking a back seat while I tried to deal with all the drama and chaos.
What were some of your favorites from this year?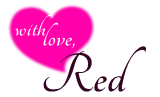 Follow my blog with Bloglovin