Fed Ex dropped off a little package for me this morning, so I promptly opened it up then sat down and got busy with my nails! I just love nail mail, don't you?
In today's nail mail were two colors from SensatioNail: Disco Fever and Steel A Kiss.
I gave some serious thought to a solid, single color mani with Disco Fever. But it's been a while since I did much of anything fun with my nails (a glitter-tipped french does not count as fun, that's normal for me lol) so I decided to put both colors to use. I opted for a simple gradient.
These photographed lighter than they truly are; my camera really picked up on the shimmer in them and it made them look lighter. The second picture is a little closer to the actual colors, but still a but light. It also picked up on the gray much more than the blue where the blue fades into the gray, so in the pictures it looks more like a standard french but I assure you in person it's a lovely, soft gradient effect. =)
I actually like how these look together in this gradient a lot more than I thought I would when I got started. I tend to prefer to pair blue with gold (has to do with the team colors for a local minor hockey league I spent most of my adolescent & teen years working with I guess) so I wasn't sure how I'd feel about pairing blue with a silvery gray. But, they do look really nice together!
This MIGHT be my Thanksgiving mani, if it will hold up that long. I usually get at least a week and a half out of my gel manis, two weeks is not uncommon. But I have been kind of hard on my nails lately, so they've not been lasting as long as they normally would. If there's a new mani for the holiday I'll be sure to share. =)


I received these colors from SensatioNail for free as a SensatioNail Social Ambassador. I have not been compensated for this post in any way beyond receiving the free product.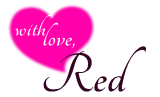 Follow my blog with Bloglovin