For those who celebrate it, I hope you had a wonderful Thanksgiving yesterday! I spent my Thanksgiving mostly on the road so I could spend some time with some family yesterday, and today's a "be lazy and recover from yesterday" kind of day in which my roomie and I are hanging out and doing a lot of nothing. =)
For today's Favorite Things Friday, I want to share one of my favorite multi-taskers in my stash...
Shown indoors in natural light with no flash
This little beauty is from Three Custom Color Specialists, and it is their Caramel Rose Lip & Cheek Stain. The packaging is nice and simple. The company logo is on the lid of the compact. The compact has a mirror which is always appreciated. It's a "one size fits all" kind of product. This is the only shade available. It is described as an "earthy rose" and I think that's an accurate description. It's got a brown base to it, and very soft, subtle shimmer. The shimmer doesn't really show up much on the skin once applied - you don't have to worry about looking like a discoball or anything. It's just enough to give a dewy finish, but it's very soft.
The consistency is really nice - it's got a balm-like texture. It is very pigmented and blends beautifully, so a little goes a long way with this product. Since it is a stain, it lasts for hours and hours - you should not need to touch up much if at all during the day. Even on the lips it will last several hours before it needs touched up.
Shown indoors in natural light with no flash. On the top is a heavier application and on the bottom is a lighter application that has been blended out.
As a blush, because I have such a fair complexion I really only need to use a tiny bit and I will get plenty of color from it. I apply it with my finger tips - I just use my ring finger to make one light sweep across the product, then tap it onto my cheeks and blend it out. It can easily be layered if you want or need more color payoff from it. It does look really soft and natural and glowy.
On the lips, I also just apply with my fingers and again one sweep across the product then dabbing it on and blending out works well and gives excellent color. It definitely is a my-lips-but-better color, as the company describes.
I think they nailed this product, in every way. And I do think the color is perfect as a universally flattering shade that will work on pretty much everybody.
You can buy this product and learn more about it and the company on their website at
threecustom.com
.
To go directly to the product page, click here:
Caramel Rose Lip & Cheek Stain
.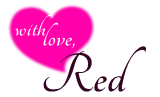 Follow my blog with Bloglovin