One of my favorite beauty tools is my Cala Retractable Lip Brush. I had been looking for a good lip brush for a long time, and while I tried several none of them worked well for me. I prefer retractable lip brushes, they're a lot easier to travel with when you can toss them in your purse for touch-ups through the day. My Ulta retractable lip brush was a pain and I wound up tossing it because the cap would not stay on. Other brushes I tried had this same problem, or did not have caps at all (the whole "retractable" concept seems to equate no cap for some companies, which would be fine if the brush would STAY in the retracted position when tossed in your purse...) and there was another that I tried (I don't recall the brand) that the bristles would not stay "up" (not sure how else to word that?) while I was trying to use it. And of course there were plenty on the shelves that were not retractable.
I'd come to the conclusion that there simply was no such thing as a lip brush that was going to meet my standards. And then this little beauty was in one of my
Wantable
boxes.
I LOVE it! I admit when I first saw it in my box I rolled my eyes and thought surely it was going to be another lip brush that I was going to get frustrated with and toss it. But I gave it a try, and have now been using it for several months and am still as happy as I was on day one!
I love that it has a cap, but the fact that the cap actually stays on makes me love it even more. The bristles are soft, but not so soft that it's difficult to pick up color. It applies lip colors smoothly and evenly. And did I mention the cap
stays on
? Sorry, I know it might seem silly but that really is a HUGE plus for me, with my past issues with lip brushes that came with caps that would not stay on. It's possible I've just had totally rotten luck in getting my past lip brushes and have somehow managed to always pick ones that were defective from an otherwise good line of brushes. But with my trusty little Cala lip brush on hand, now... I will never look back!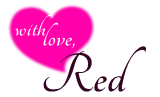 Follow my blog with Bloglovin