SinfulColors has a new line of polish out called SinfulShine. This new line is described as follows:
"The new SinfulShine
™
high-gloss, high shine nail polish with Gel Tech
™
is a self-curing polymer formula that delivers the same high shine gloss as an acrylic UV cured gel without the hassle of a special lamp."
This polish is supposed to be five times more glossy than a patent leather shoe. Notice that this is NOT described as a polish that will have gel-like staying power! I have seen some bloggers describe it as such and that is not accurate. It is only promoted as having the shine/gloss of a gel polish.
Today I have two shades from this collection to share with you: Spitfire and Sailor's Delight.
Up first: Sailor's Delight. This shade is described as "faintly pink"
Three coats, natural overcast light (indoors), with flash
Three coats, natural overcast light (indoors)t, no flash
Sailor's Delight is a lovely shade of soft pink. I think it is pink enough I would not describe it as "faintly pink" but it is still a nice soft color. The formula was a bit thick though and it was a little tricky to work with it. It wanted to start setting up fast, which meant it had to be applied quickly to avoid dragging. I did have some issues with streaking, and even at three coats the color is not as even as I would like it to be. It also took a very long time to dry, or "cure" if you will. If you look closely at the above pictures there are some marks on my nails. I accidentally bumped them a few times while setting up to take the pictures - a good twenty-five minutes after applying.
Spitfire is described as "lightly lavender"
Three coats, natural overcast light (indoors), with flash
Three coats, natural overcast light (indoors), no flash
Again I think the color is a bit deeper than you might expect based on the description; I think I would just call it lavender more than "lightly lavender". But I am a huge fan of purples, and this one is lovely! The formula was a little thinner than that of Sailor's Delight, and therefore a bit easier to work with but I still had some issues with it because like Sailor's Delight, it wanted to start setting up a bit rather quickly which made things a little difficult. It did apply a little more smoothly, but I did still need three coats to be happy with how it looked. If you were very careful and very quick, two coats would be sufficient. Same dry/cure time as Sailor's Delight, though, so it left me waiting and waiting and waiting.
When I first got these colors I did a quick manicure using both of them to test them out before doing proper swatches. Two hours after applying them, I took a shower. When I got out of the shower, there were a lot of little marks and smudges in the polish. So, these definitely do NOT dry quickly at all for me. I've read some blog posts where the bloggers say these dry quickly, so maybe it's an individual body chemistry thing, or maybe it's the relative humidity for the various locations, who knows. All I know is that for me these both take WAY too long to dry!
I do like the glossy finish though. The pictures above are just the nail polish on it's own - no top coat or drying drops or anything of the sort. Though these are not marketed to be long-wearing, I found they held up pretty well and a little better than regular nail polish. Now, for me, it's not uncommon for regular polish to start chipping the same day I paint my nails. I got a solid two days out of these before I noticed some chipping at the tips. For me, that's a very good thing. Especially considering that again, this was without top coat. Your mileage may vary. Day four arrived and they still did not look too bad in terms of chipping and tip wear though it was becoming more noticeable and the finish had become quite dull (possibly exposure to various household cleaning products), and if I had not needed to take it off to get proper swatches I probably would have let it go a couple more days honestly. The biggest thing was just that it was not as glossy anymore, but it was still quite impressive for being just the polish with no top coat.
Overall, it's an alright line of polish. The colors might require some work to get them to look good, and the dry time leaves much to be desired. I am not sure if I'll pick up some more colors or not. I might, because I am impressed with how well they held up for me.
There are 32 shades in the SinfulShine collection, and they are big 3 free and not tested on animals.
These are available exclusively at Walgreens (and
walgreens.com
) and retail for $2.99 each.
Check out SinfulColors on
Facebook
&
Twitter
I received these products for free in exchange for my review. I have not otherwise been compensated in any way for this post. All opinions are my own.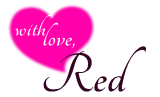 Follow my blog with Bloglovin