(There will be no FTF post this week.)
This week, sweet Talia Joy (
TaliaJoy18
on Youtube) passed away. If you are not familiar, Talia was an incredibly sweet, talented, beautiful girl who spent much of her short life battling two different forms of cancer. She was on Ellen, and was made an honorary CoverGirl.
I forget when exactly I stumbled onto Talia's Youtube channel. But I remember thinking how beautiful and strong she was, despite her very young age. She was so very, very talented at what she loved: nails and makeup! I started watching more of her videos and learning her story. What a brave soul she was. And of course, there are many many more just like her, of all ages. She touched a lot of people's hearts, including mine, through her Youtube channel.
In honor of Talia, many beauty bloggers are sharing mint manis today. Please make sure if you post to IG, Facebook etc. that you use the hash tags #mintmanisfortaliajoy and #TaliasLegacy
You can get more details on participating on the Nail Polish Wars blog by clicking here:
http://www.nailpolishwars.com/2013/07/mint-manis-for-talia-joy-on-friday.html
I had to franken my mint for today. I had an almost empty bottle of my own holographic top coat that I make, so I used that bottle to mix some Julep "Bunny" with Ruby Wing "Eternal" till I had something suitably minty. Then I used Rainbow Honey "The Kraken" for an accent nail. For the nail art I used Bunny and Eternal, as well as some Dr.'s Remedy "Hopeful Hot Pink".
Not my best job, however I did not have all my usual tools at my disposal, and my nails are shorter than usual so I couldn't quite get "swimming" to fit the way I wanted and otherwise would have been able to. But, it's for Talia. So I did the best I could with what I have to work with right now.
Like Talia would say: Just keep swimming!
Rest in peace sweet girl. You were an angel in life, and I am sure now you've got your wings to fly.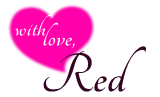 Follow my blog with Bloglovin