I haven't posted any NOTD's that had used any colors that I'd frankened. Partly because I hadn't frankened anything new in a long time, and partly because I've always felt a little torn about posting when I wear a color that I frankened. I don't measure when I start mixing colors together... I use the same method I use when I cook. Add some of this and a little of that and just keep going and testing along the way till I'm happy with what I've got. So there is no set "recipe" for the end result, and as such the exact same thing can never be made again. Something similar, sure... but never exactly the same.
Thus I have my doubts when it comes to posting any polishes I whipped up on my own. I can't tell you how to create the color yourself. Not only do I not measure, I don't make any sort of notes as to what was used at all. I really couldn't even begin to guess at what I used to create any given franken in my stash. *shrug* I hesitate to post about these colors, then, because I know how frustrating it can be to see a polish you love and then realize it's something you'll never own. But, sometimes that happens anyway even when we share about things that were purchased at a store... it may have been limited edition, or not available in your own country etc.
So. I'm taking the plunge and sharing my most recent polish creation, which is also my current NOTD. It's not a color I'd normally wear and yet it has a certain appeal...
All photos were taken outdoors in natural light. The color is not really lighter in the bottle than it is on the nail, I'm not sure why it photographed that way. This is three coats of the color, though two would have probably been just fine. I'm getting into the habit of doing three coats just for good measure, even when it isn't really necessary to do so.
Shade pics: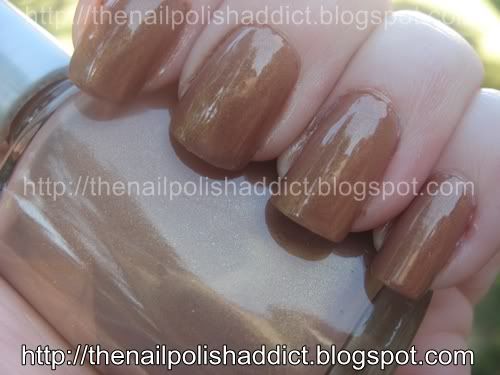 Sun pics: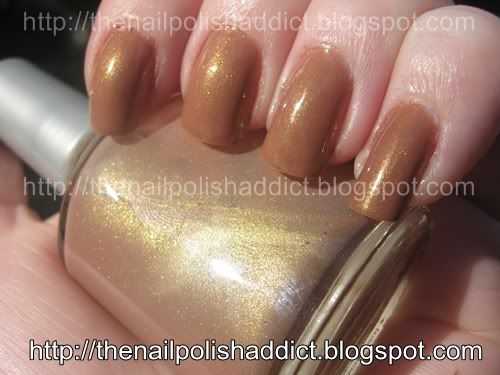 Again this isn't really the sort of color I would normally wear. But I just went with it while I was mixing, and I surprisingly really like it a lot.
What do you all think of sharing frankened creations? Is it something you would like to see more of, or would you rather not see posts about them here? Let me know in the comments!