This polish is so pretty! It's pink, glittery, girly goodness all around. The base color is a sheer, jelly-like pink creme color, and it's loaded with pink glitter. This is three coats, no top coat.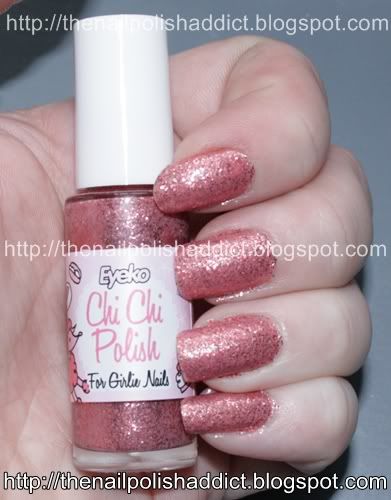 Indoors, natural light + flash
The sheer creme base lends this polish a unique depth that you will never see with glitter polishes that are in a clear base. With each coat, the creme base covers the glitter slightly, muting the glitter from the previous layer(s) so only the glitter from the last layer is really glittery - if that makes sense. It's hard to describe. But this is really so very pretty, and it's truly unique.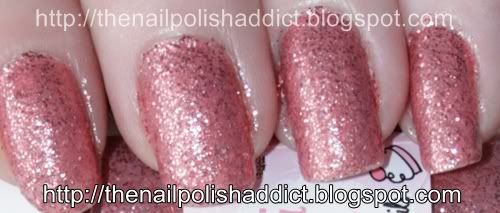 Indoors, natural light + flash
It applied beautifully - I had zero problems with it. One coat was sheer enough I'd imagine it would be good for layering over other colors, but as you can see three coats gives nice opacity. Two coats were still a little sheer, but would certainly be good enough if you didn't quite have time to do a third coat.
I love this polish, it really is so very girly. For someone who is a fan of pink and glitter, this polish is fantastic!