Many of the products from L.A. Colors can be found in various dollar stores for just $1 or $2 a piece. Besides several of their Art Deco nail polishes, I have two of their 5-Color Eye Shadow palettes as well.
All of the following photos were taken in sunlight, and the shadows were swatched over Too Faced Shadow Insurance.
"Tease"
The colors in this palette are lovely in the pans, but not all are so lovely once applied. If they were all equally pigmented, this would be an AMAZING bargain for the price tag! A couple of the colors do not show up well, but then the others are lovely.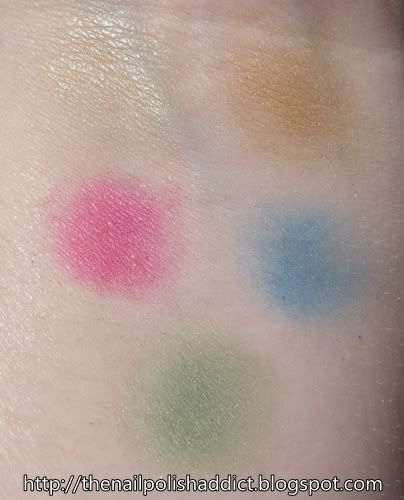 The pink and blue are most pigmented, then the green, orange and last is the yellow. Aside from the colors not all being nicely pigmented, they are a pretty smooth texture and they blend like a dream. Many times I have successfully blended the pink and blue to create a pretty shade of purple.
"Darling"
The colors in the Darling palette are about the same as the Tease palette. A couple colors are stunning, but then a couple could be much more pigmented. They are also smooth and blend very well.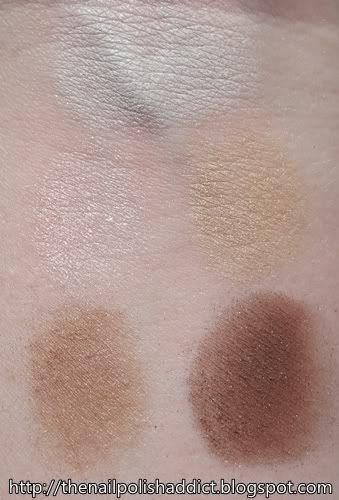 Overall, these are pretty good for the price. The colors are a bit hit or miss, but if you're on a super tight budget these are worth looking into. They've got excellent staying power (when applied over a good base; I've not used them without a base) and are a nice texture. I'd recommend them, just be aware that not all the colors are necessarily going to be as pigmented as you might want them to be, but for the price it's worth a try.
4 of 5 stars.