(Please note that initially some of the makeup/beauty posts will include photos stamped with my previous blog URL - I am not updating the URL's on the photos simply to save myself a lot of time in seeking out the photos on my drive and then re-cropping, scaling etc. Thank you for understanding.)
If you shop at Sally's, there's a good chance you've at least glanced at the Sally Girl display. But you may not have actually tried anything. I know I tend to pass by the Sally Girl display at my local Sally's, as everything is on a small spinning rack beside the registers and by the time it occurs to me to look at what they have I've either already reached my budget for the day or I've already paid for my purchase. But I made it a point to take a look at the Baked Eye Shadows recently.
As all Sally Girl items are, the Baked Eye Shadows are adorable minis. But don't let the size fool you! It's only the packaging that's mini - there's a TON of product in there!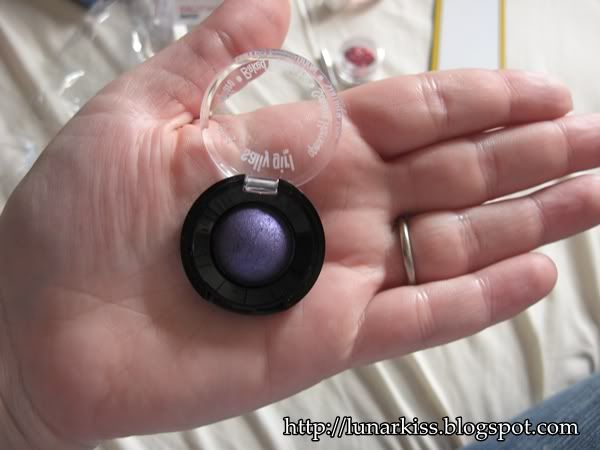 The price of these cuties can't be beat either at 99 cents per shadow, 94 cents each for Beauty Club members. There are 12 lovely shades to choose from. This means even if you're on an uber tight budget, if you really like all the colors you won't have a hard time buying all of them!
I ended up only getting two colors to give the shadows a try; Dark Green and Dark Purple.
As with all baked shadows, these can be applied dry or wet.
When applied dry, the colors are softer. When applied dry over primer, the colors show up well and blend easily. The staying power is a little bit less than average, with some fading and mild creasing starting to happen about half way through the day, but they do hold up fairly well and are excellent quality for the price tag. When applied wet over primer, the results are the same as far as staying power but the colors are simply more vivid.
Swatches of the colors applied wet and dry, with and without primer.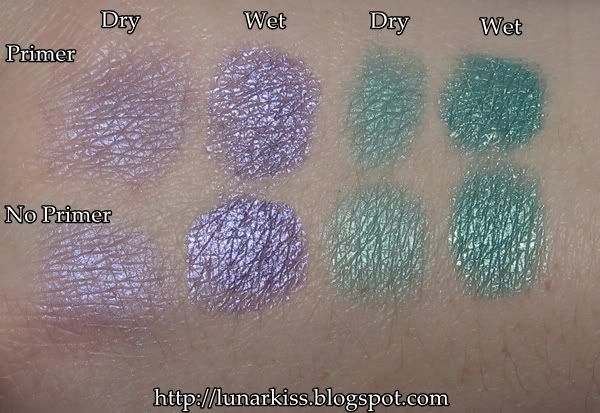 Here are a couple pictures of the Dark Green shadow immediately after application (also used was Milani Runway Eyes baked shadow in Beach Sand and Palladio Glitter Eye Liner in Emerald Sparkle). Note that this was a wet application, not dry.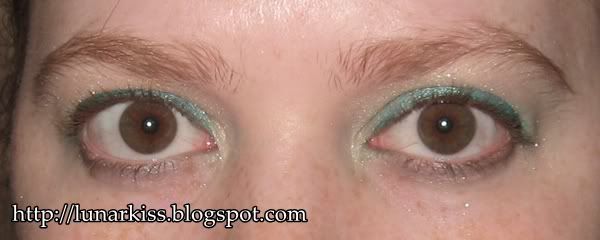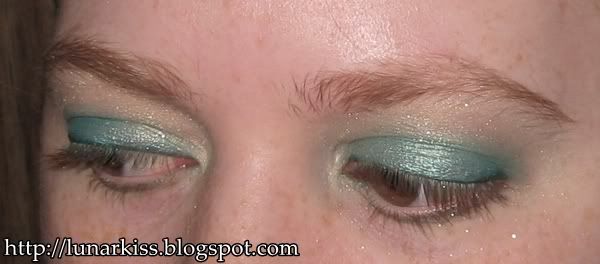 Overall, I'd give these babies 3.5 of 5 stars as they're not quite as well pigmented as I'd like them to be, and they don't have the lasting power I'd prefer either. But they blend beautifully, and are really nice for the price. I would recommend them for sure, but use them knowing they will likely not be up to par with brands you're used to if you typically use more expensive brands. If you use drugstore brands, chances are good you'll love these and they'll fit right in with the rest of your cosmetics. =)