Lulu is a soft, sheer creamy orange color. Almost jelly like but milky. Think melted dreamsicle with the outside (orange) mixed together with the middle (cream) and that's the color this polish is. It goes on pretty well though a bit on the streaky side, and always stays sheer.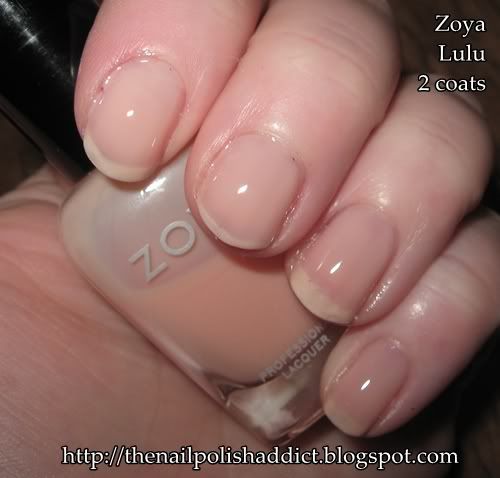 Lyric is a warm coppery gold; applies well and is opaque in 2 coats.
Deidra is a sheer, soft lilac toned purple with golden shimmer that lends it an almost duo-chrome-ish quality to it. A little streaky, but lovely regardless.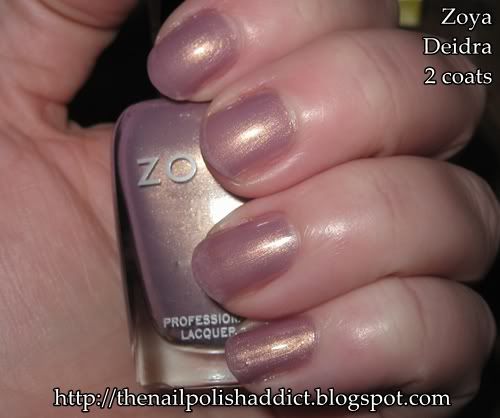 Zara is a a brighter purple version of Deidra, holding all the same qualities simply within a brighter and truer purple base color.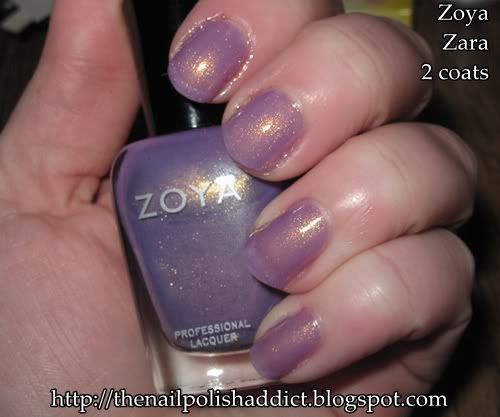 Vegas Freeze is a sheer purple jelly base with blurple shimmer. Zoya calls this one a glitter, but it's definitely not glitter. I'd love it if it were actually glittery. Or at least more opaque.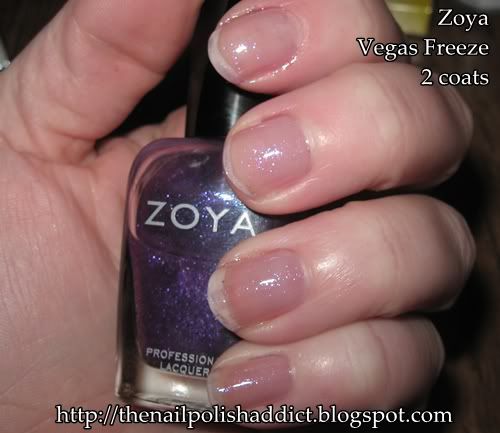 Sofia is a lovely color; deep yet bright red all at once. It's jelly-like in finish and texture, however the thing that stops me from loving this color is that it's very streaky and a real PITA to work with because of that.