All swatches are indoors with flash.

Sheer White Tea is from the Beyond Perfect line, and it's not far off from
Sheer Summer Blossom
. It's a sheer, milky pinkish off white color; applies ok but is a bit streaky.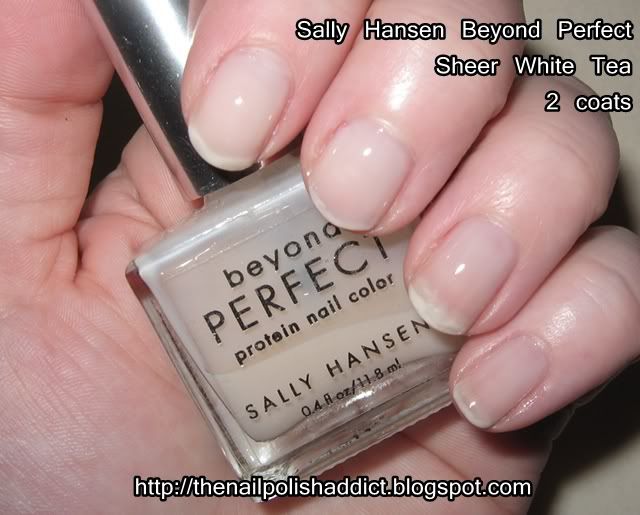 Shining, from the Lacquer Shine line, is a fabulous shimmery almost metallic dark red. Applies very well, one coat is alright and if you play it right can be perfect, but two coats might be needed for fully opaque coverage.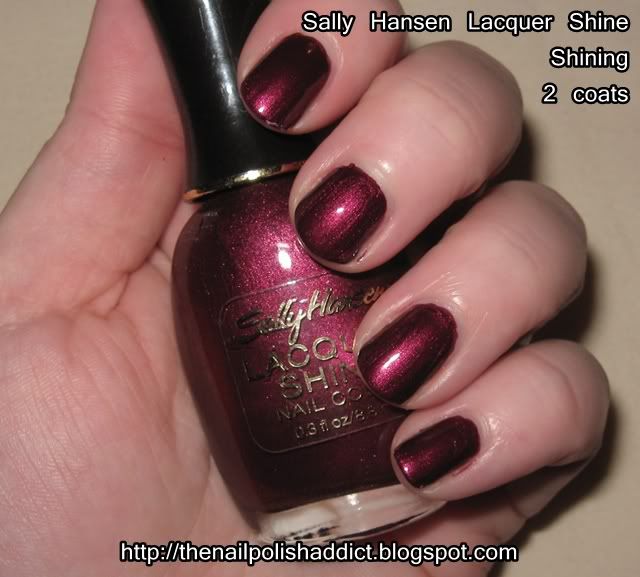 Lusterous, also from the Lacquer Shine line, isn't what it appears to be in the bottle, or in the photo. I thought it was black when I bought it. But it turns out, it's actually an incredibly dark navy-teal color. It's practically black. The blue-green color shows up much more with just one coat of color, however one coat is sheer and streaky. So a second coat evens things out, gives opaque coverage, and deepens up the color to nearly black.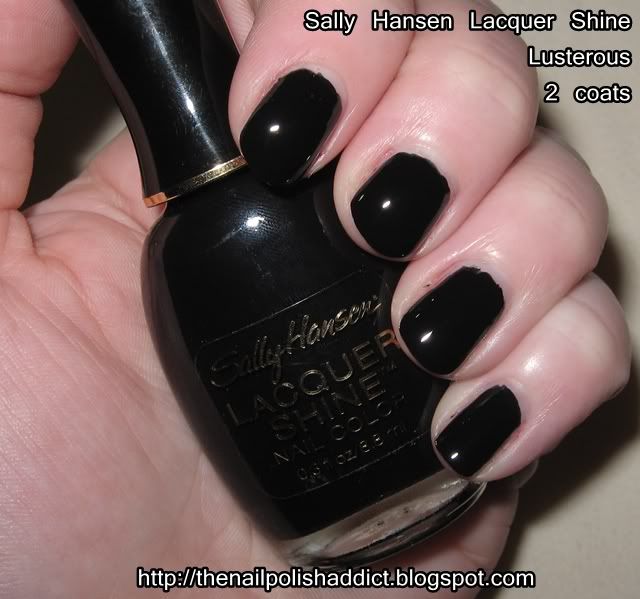 Rockstar Pink is from the Hard As Nails Xtreme Wear line, and is full-on glittery goodness. Multiple colors of fine glitter - namely pink - are loaded into a clear base polish. One coat is ideal for layering over other colors, any more coats and it's just glitter mania. Three coats is perfect opaque coverage. the down-side to such a glittery polish is that it can be tricky to remove, and it tends to leave glitter behind on your fingers.