All swatches are indoors with flash.

Crystal Chrome is from the (long gone) Chrome line of polishes. A bit sheer, it's a soft silvery white chrome polish. Applies well but due to the sheerness two coats are necessary.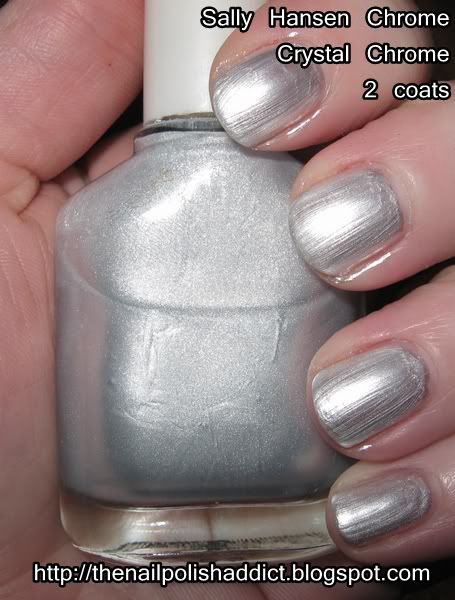 Diamonds, from the Diamond Strength line, is a clear jelly base loaded with tons of iridescent shimmer. In the picture the shimmer all looks silver, but in person it's all sorts of glorious colors depending on the angle you're looking at. =) Sheer yet intense but not over-the-top, it's grand on it's own or layered over other colors to add some sparkle.