All swatches are indoors with flash.

Oh Baby! is a lovely shimmery sheer color. You'll NEVER get bottle color from this one, but it's lovely just the same. It starts off with a sheer ever so slightly greenish blue jelly base and it's loaded with matching shimmer that on occasion flashes hints of bright pink.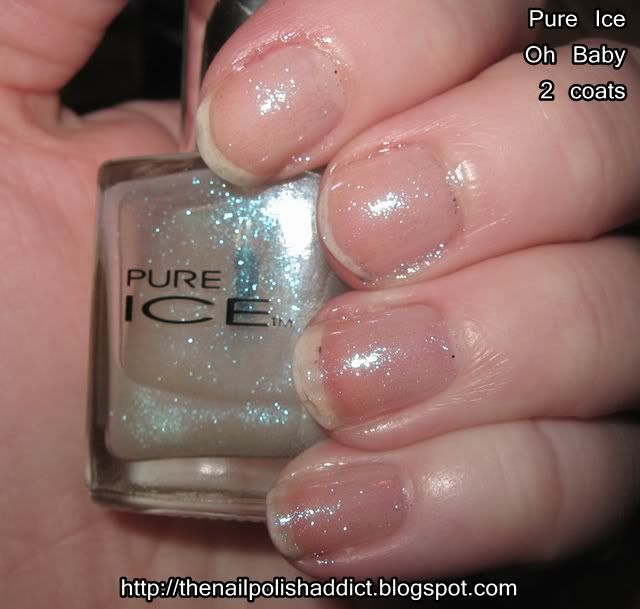 Lilac Mist is a sheer and ultra shimmery soft pink. I'm not sure how they decided on the name Lilac Mist as there's no hint of lilac/purple to this polish, it's pure pink. But it's still pretty. Applies well, but is still pretty sheer at three coats.

Celestial is a beautiful dark metallic blue polish. Applies very well and dries quickly; two coats gives perfect opaque coverage.