All swatches are indoors with flash.

Sheer Crystal Dash from the Express Finish line is lovely in the bottle. If only it were as lovely on the nails. It applies clear with silver shimmer. It applies well but I'm not crazy about it. I knew it'd be sheer, I just didn't expect it to be clear.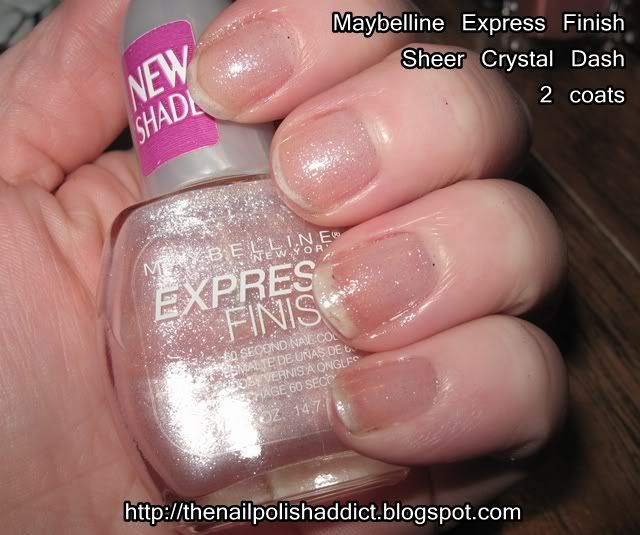 Speedy Hot Tamale, also from the Express Finish line, is a beautiful bright red polish. It is jelly-like and thus sheer. Applies well, though one coat is streaky so two coats minimum for this polish.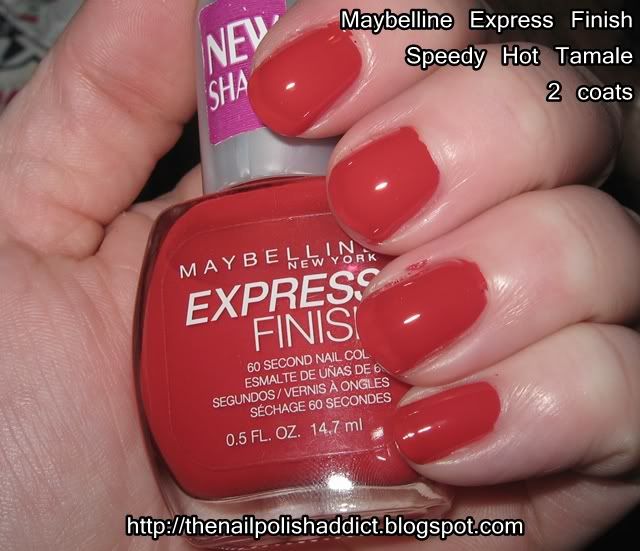 And another Express Finish color; Scene Steeler is an amazing silvery metallic charcoal polish. One coat is sheer, two coats is ok but I favor three coats for fully opaque coverage.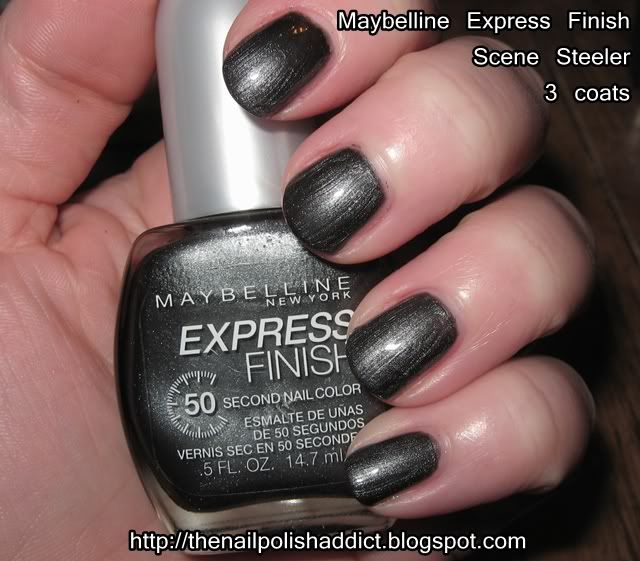 Champagne Shimmer is from the Salon Expert line. As the name implies the color is a beautiful champagne color. The shimmer is subtle, it has more of a pearl finish to it than shimmer. Applies very well, though it is a sheer color.