Gossamer White is a creamy sheer off white color. It applies well but can be streaky as you build up your layers to build the color. I think it's best with just one coat for a light, natural look. And yes... this is very French manicure worthy. =)

Pink Imagination is a very shimmery sheer soft pink. It applies beautifully with no streaking, though it will retain sheerness with multiple coats so don't waste your time if you want something opaque.

Caramel Cape is a deep orangey red. Not true to it's name at all, but still a stunning color. It applies very well though if you're not careful there can be some minor streaking. If you play it right this is a one coat wonder. Otherwise you may need two coats to even it out a little bit and get a bit more opacity out of it. But like I said... practice that 3 stroke method and be careful and one coat will be all you need!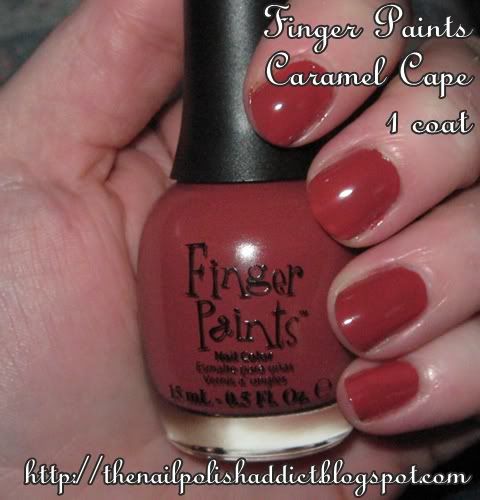 And last but certainly not least is Art Lofty Toffee. Oh, how I love this color! A not quite metallic, slightly shimmery, a little frosty color, depending on the angle this polish can appear to be a bronze toned peach, deep reddish orange, or a warm rosy brown. It applies beautifully and is opaque in two coats