All swatches are indoors with flash.

Champagne is not really a champagne color, it's a dusty pink toned coral. It's a pretty enough color, but it's sheer and a little streaky and the staying power is less than average.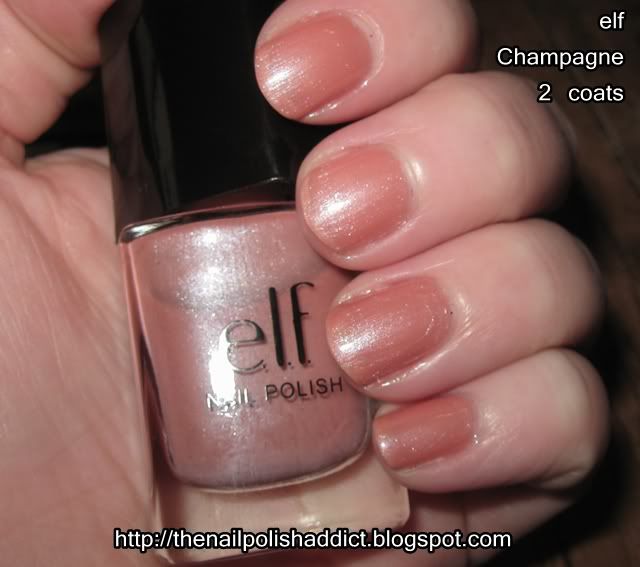 Burgundy is a deep golden red with gold shimmer. Like Champagne, it's a nice enough color but streaky and not so great in lasting power and applies sheer and streaky.