In true Bon Bons fashion, neither of these colors is labeled with a name or number. Bon Bons are those cute, teeny little bottles of nail polish for a little under $1 a piece, often targeted at tweens and little girls and under-rated by older girls and grown ups. If you happen to see a color that you really like, I'd recommend getting a couple bottles. With such small bottles it's easy to use them up quickly so when you really love a color you'll need to stock up. These are also ideal for anyone who is maybe just getting into nail polish but doesn't use it often, or those who don't use polish very much and don't want bigger bottles that they'll never be able to finish.

This color is a beautiful pinkish red (bordering on very hot pink) with very slight shimmer. It applies perfectly, and is opaque in two coats. Pictured in natural overcast light, no flash.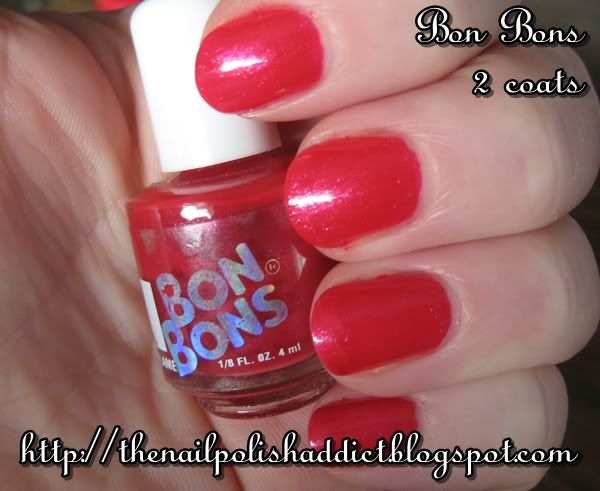 This color is a clear base loaded with chunky pale pink and silver glitter. Pictured in natural overcast light, no flash.