Sugar Daddy is unlike all the other white polishes I have ever owned. It applies beautifully though can be a little streaky if you don't time your coats right, but have some patience to give each coat sufficient time to dry before applying the next and you won't have any issues. This polish is frosty white with silvery shimmer. No written description can really capture how beautiful this color is. If you're a fan of white polishes, there's an excellent chance you'll like Sugar Daddy.

I swatched this one a little differently, too. First I'm going to show you just one coat, which is almost clear and shimmery.

(Indoors with flash)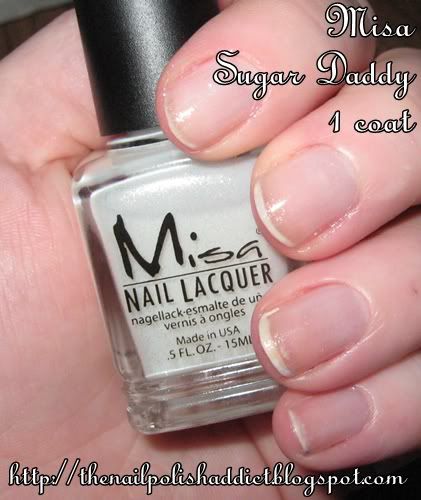 And then, three coats. At this point it's built up a lot, but it's not fully opaque... but it's stunning. (In my opinion, anyway!)

(Indoors with flash)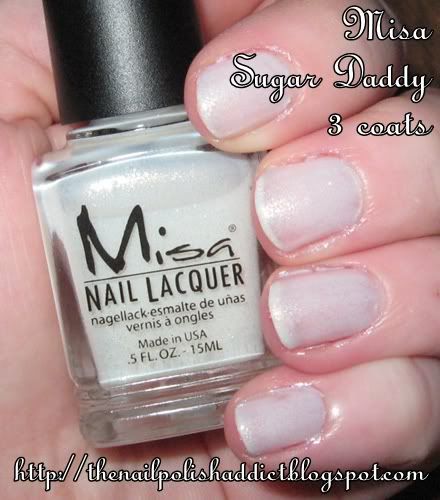 My pictures really don't do this color justice. You have to see it in person to understand why it's so wonderful.