Sally Hansen Fire Opal polish in Royal Opal is a pearly coral color, but it doesn't stop there. At certain angles it looks like a pinky orange. And, at certain angles... it flashes lime green, which is impossible to photograph. It's not exactly duochrome, it's just... unique. It is also sheer, but buildable to an almost opaque coverage.

Indoors with flash:

Diamond Strength in Brilliant Blush is a sheer white-pink duochrome. This one's fun to layer over dark colors, as all duochromes are. It never builds up to opaque coverage, so don't expect anything but sheer from this polish.

Indoors with flash: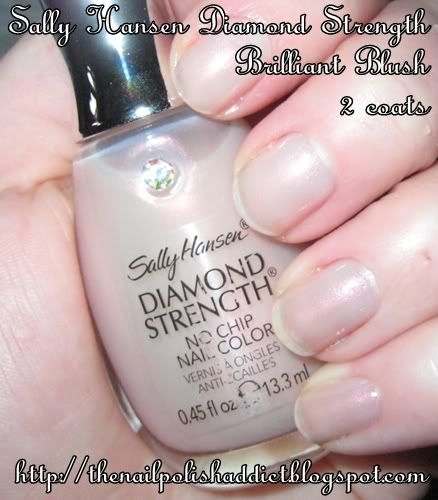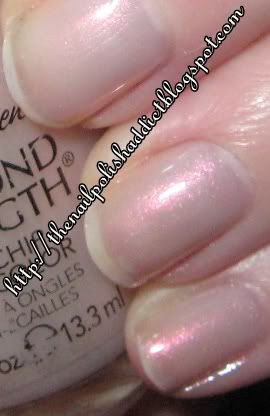 Beyond Perfect - yet another long gone line from Sally Hansen... for those who love sheers. Sheer Summer Blossom is a sheer, creamy off white color. It is a bit streaky, but has a nice shine. One coat is nice for a natural looking nail, lovely for French manicures. Two coats gives a more opaque - but still sheer - milky appearance.

Indoors with flash: