What could be better than black nail polish? How about a black holographic nail polish? If you're a fan of holos and a fan of black nail polish, then Color Club Revvvolution is a must have!

(Sorry for the messy edges, yesterday was kinda crazy, didn't really have time to clean them up.)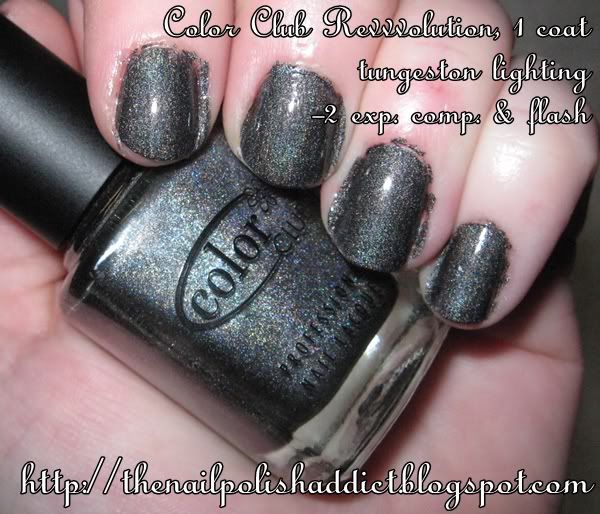 This polish applies beautifully. The best part? That's just one coat. Yep. One coat = pure, opaque, bottle color. You could go for a second coat if you really wanted to, but you truly don't need to. I love one coat polishes. Don't you? =)

And you know I can't post this without a close-up of the holo prettiness...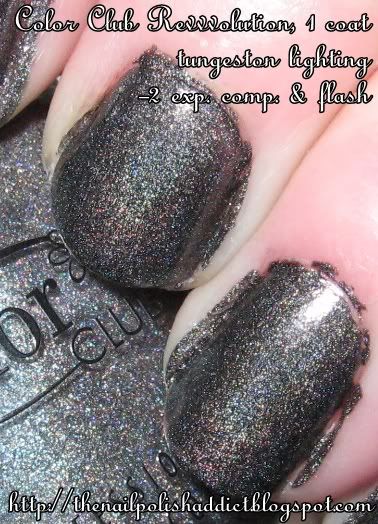 As with all holos, photos don't do this color justice. You have to see it in person to fully appreciate it, I think.

5 of 5 stars and highly recommened to those who love black & love holo - not for the timid or sheer polish fans!

♥

(ETA yes I realize I titled this with "Misa" rather than Color Club. Forgive me, I was trying to post & pay attention to a 9 year old at the same time, my mind just went off into it's own little place I guess. lol Sorry about that!)