Yes, I've been on a roll with the Christmas themed nails. I've done more than I had originally planned to. I don't know if I'll do any more after this one or not - but there's a good chance I just might. ;-)

"Holly & Mint"

Start this design with a base coat and then a coat of INM Northern Lights Top Coat. Then use a red nail art polish to make French tips.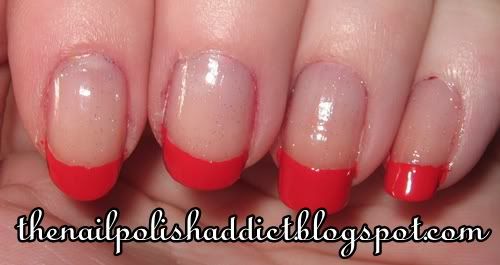 Use a white nail art polish to make stripes on the red tips. Make the stripes at a slight angle.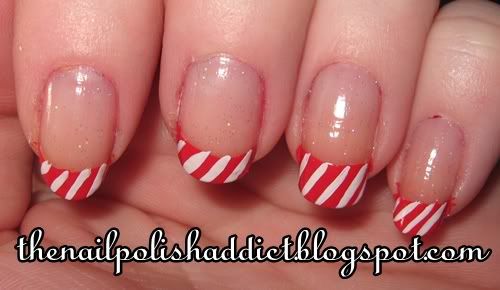 Add a thin line of metallic silver nail art polish to ensure a neat edge to the French tip.

On the ring finger, use a green nail art polish to make a couple holly leaves.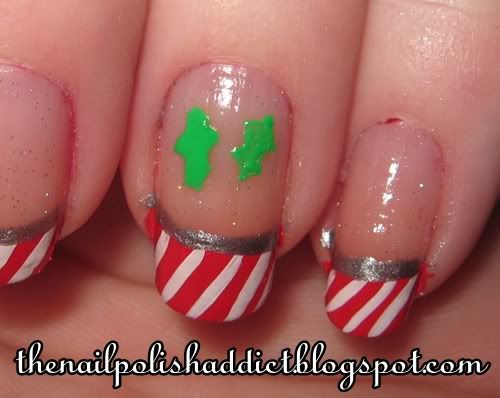 Place a couple small red rhinestones around the leaves to make the berries.

Finish with a coat of China Glaze Wireless Top Coat.