Iced Orchid, from the Frosted Ice line, is a pretty sheer sky/baby blue with a pinkish gold flash. It goes on very smooth and even, and has a soft frosty finish.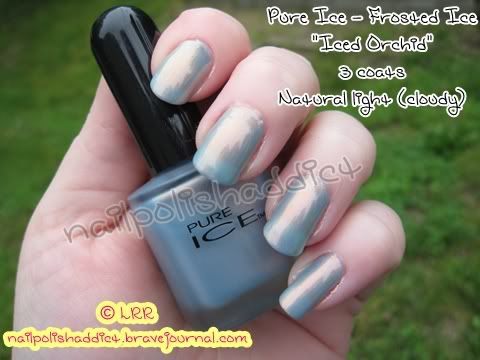 Jaguar is a pale golden yellow polish with subtle gold micro-glitter. Applies very smooth and evenly, somewhat sheer at two coats. (It started raining while I was taking pictures, so sorry about the rain drops. lol)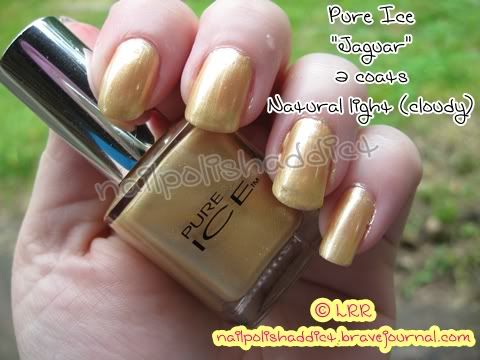 Spit Fire is for glitter lovers. A clear jelly base loaded with soft pink and holographic silver glitter, one coat gives a more subtle glittery finish while two coats gives a more full-on glitter look. A couple more coats and it'd likely be opaque glittery coverage. ;-) As with all glitter polishes the glitter distributes a little unevenly, however this is one of the better glitter polishes available.